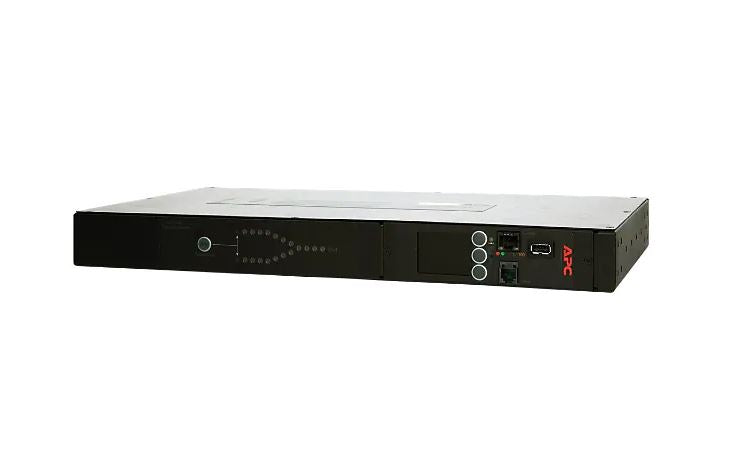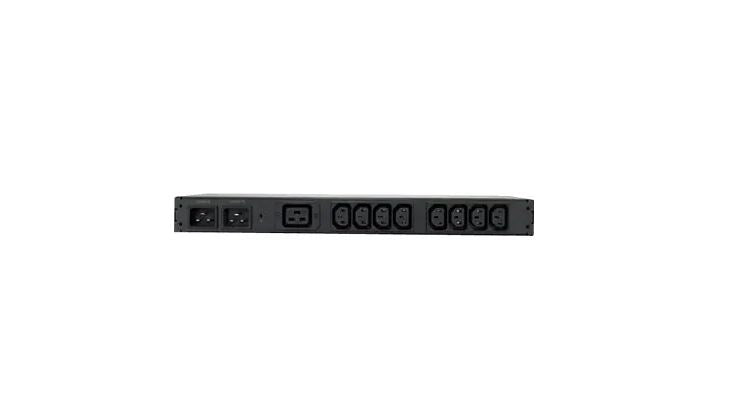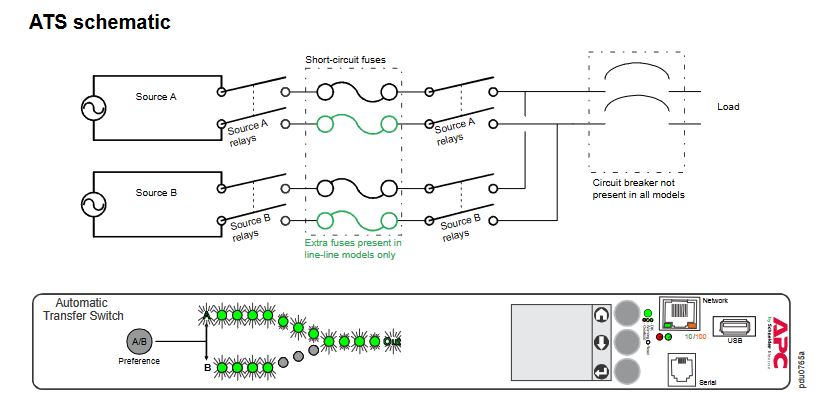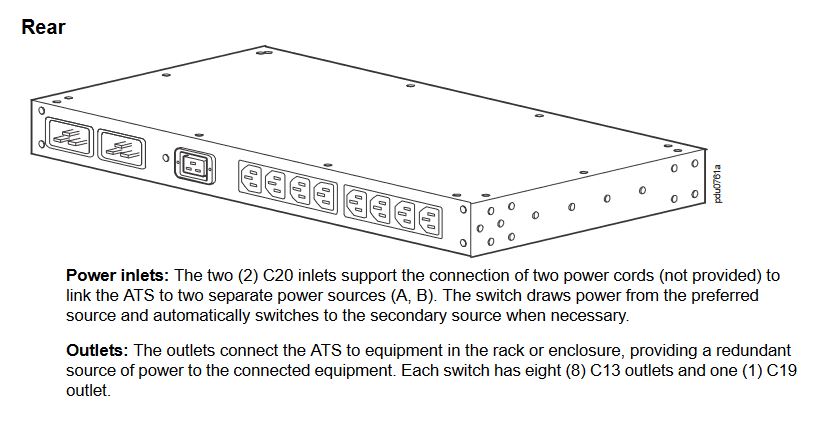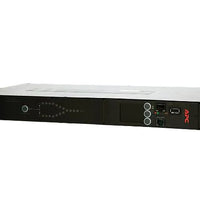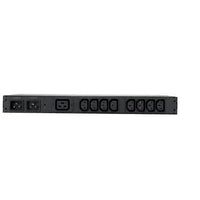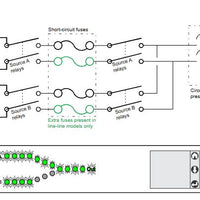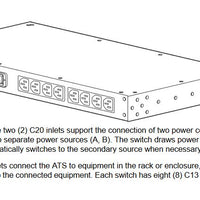 APC AP4434 ATS 208V 20A Automatic Transfer Switch Rack - Black
The APC by Schneider Electric Rack Automatic Transfer Switch (ATS) provides reliable, redundant power to single-corded equipment loads, such as servers. The Rack ATS has two input power cords supplying power to the connected loads. If the primary source becomes unavailable or out of the
selected range, the Rack ATS will seamlessly source power from the secondary source without interrupting critical loads.

Specifications
Electrical
Nominal input voltage: 208 Vac
Acceptable input voltage: ±10% of nominal
Input frequency: 50/60 Hz
Input connectors: Two (2) C20 inlets
Output connectors: Eight (8) C13 outlets - One (1) C19 outlet
Maximum output current (outlet):
    12 A–C13 (ampacity corrected)
    16 A–C19 (ampacity corrected)
    12 A–gang (ampacity corrected)
Maximum output/input current: 16 A
Overload protection:
    Internal- Not provided with unit
    External (recommended) - 16 A facility provided
Transfer time:
     10 ms maximum (high sensitivity, 50–60 Hz)
     12 ms maximum (low sensitivity, 50–60 Hz)
Short Circuit Current Rating: 10kA
Physical
Dimensions
(H x W x D):
43.7 x 431.8 x 236.2 mm
(1.72 x 17.00 x 9.30 in)
Weight
3.74 kg (8.25 lb)