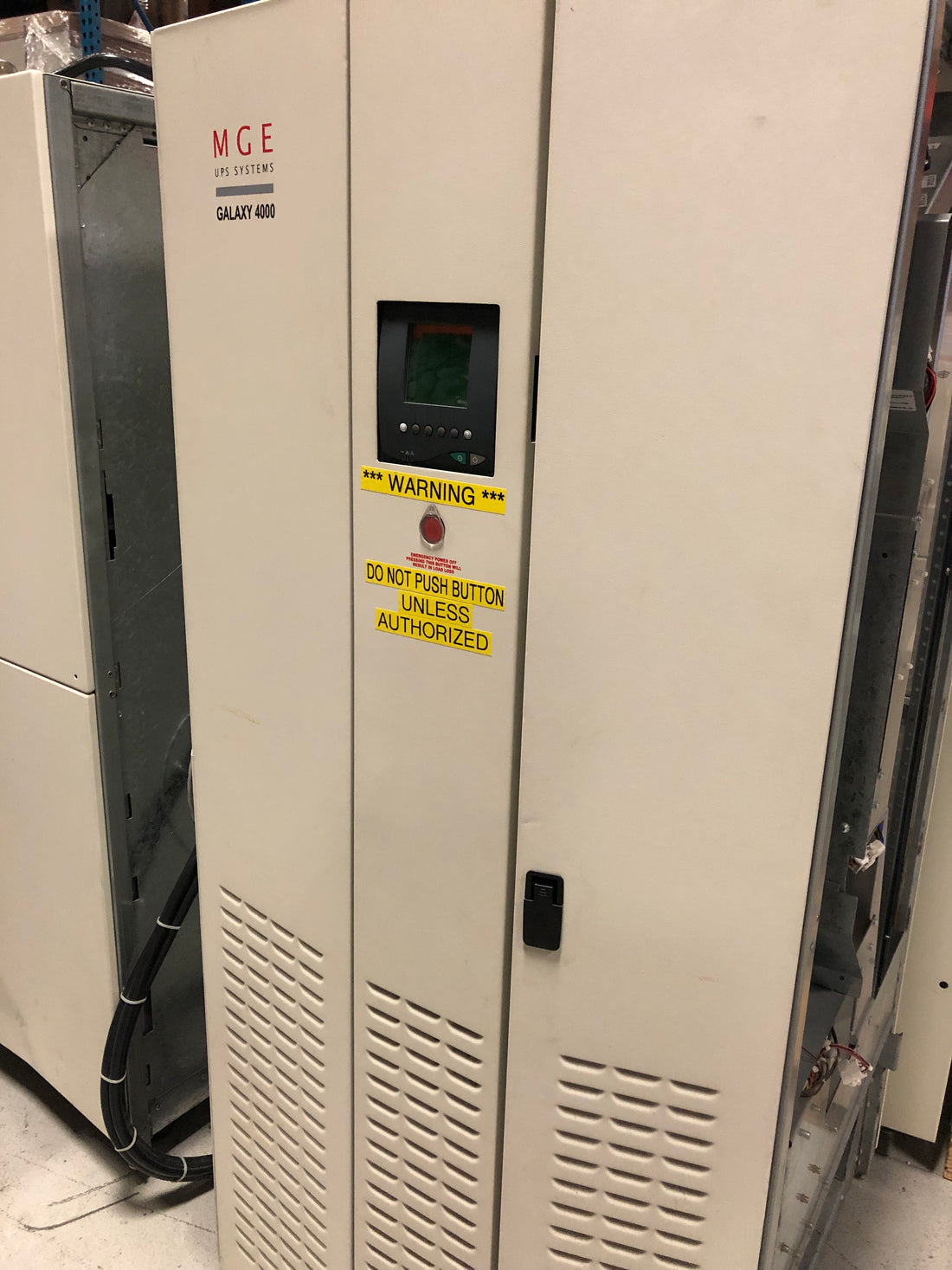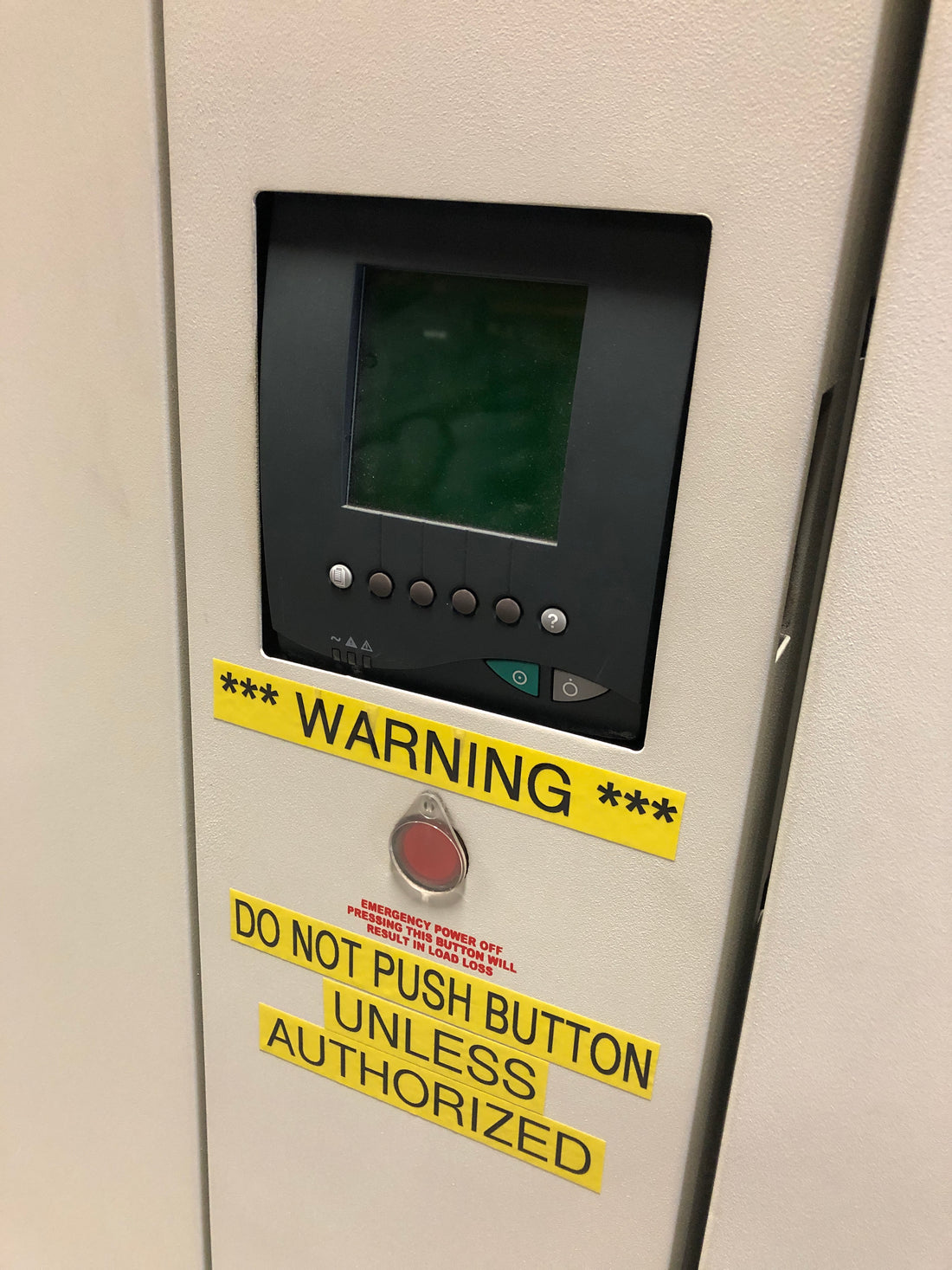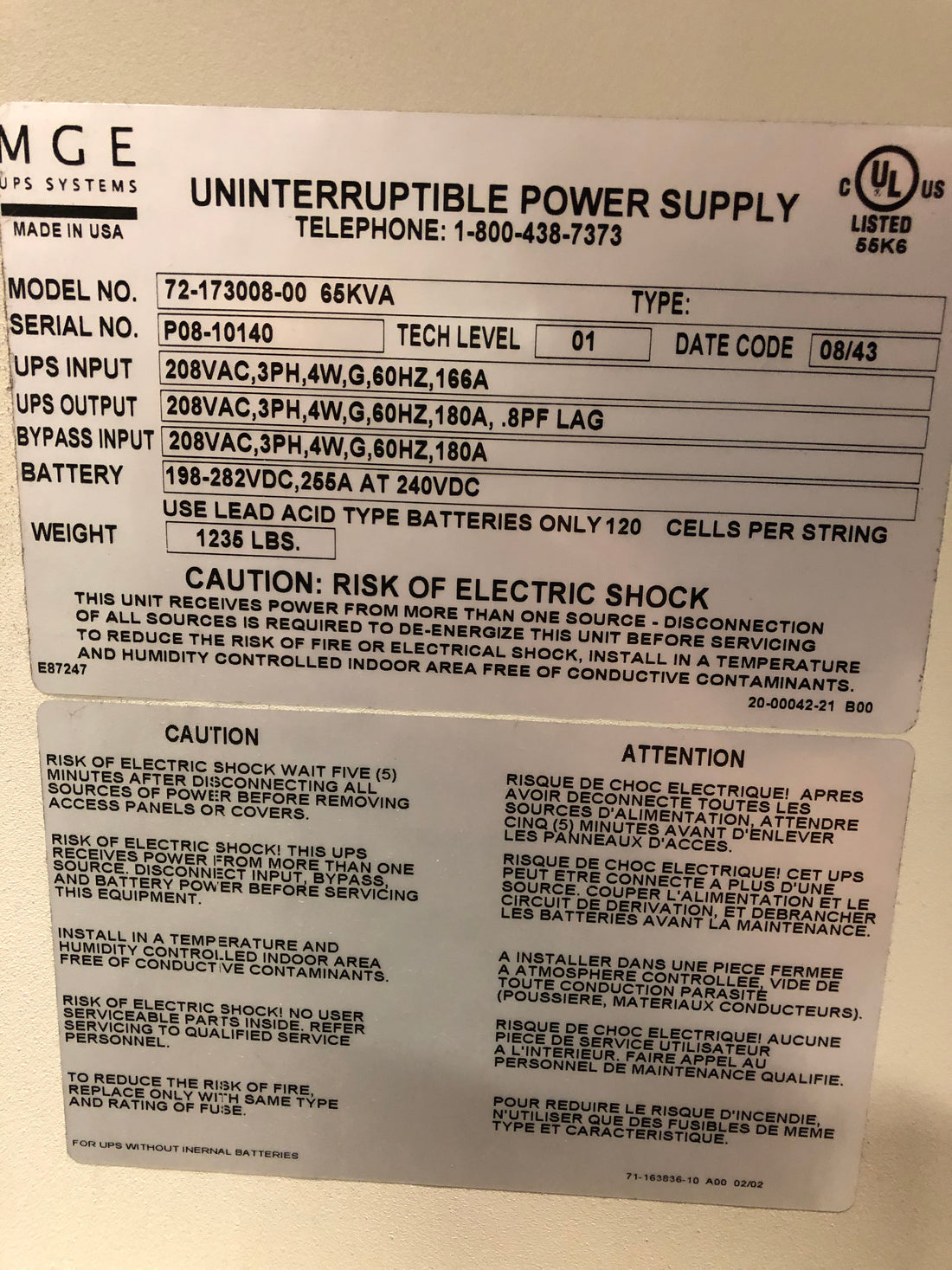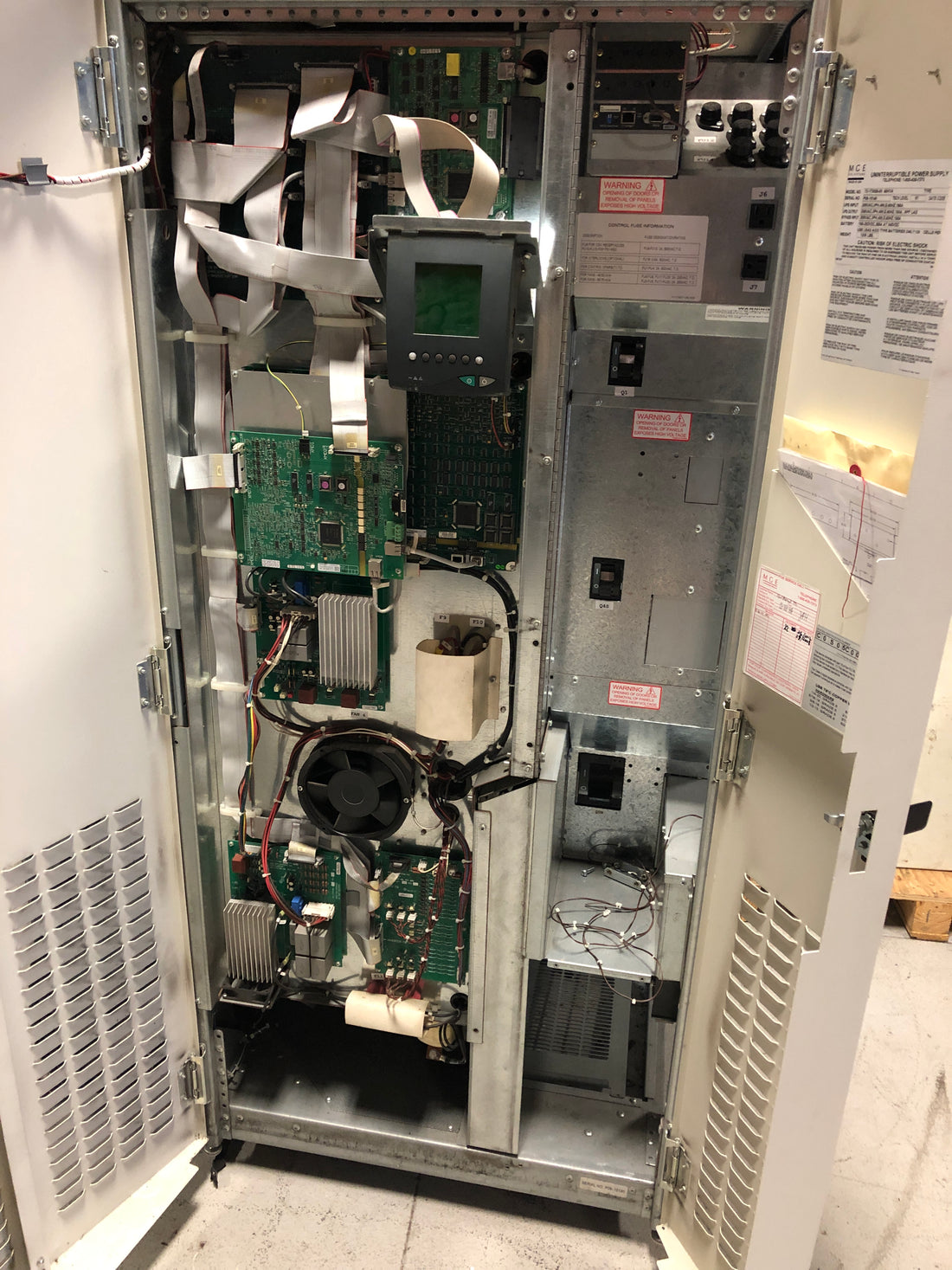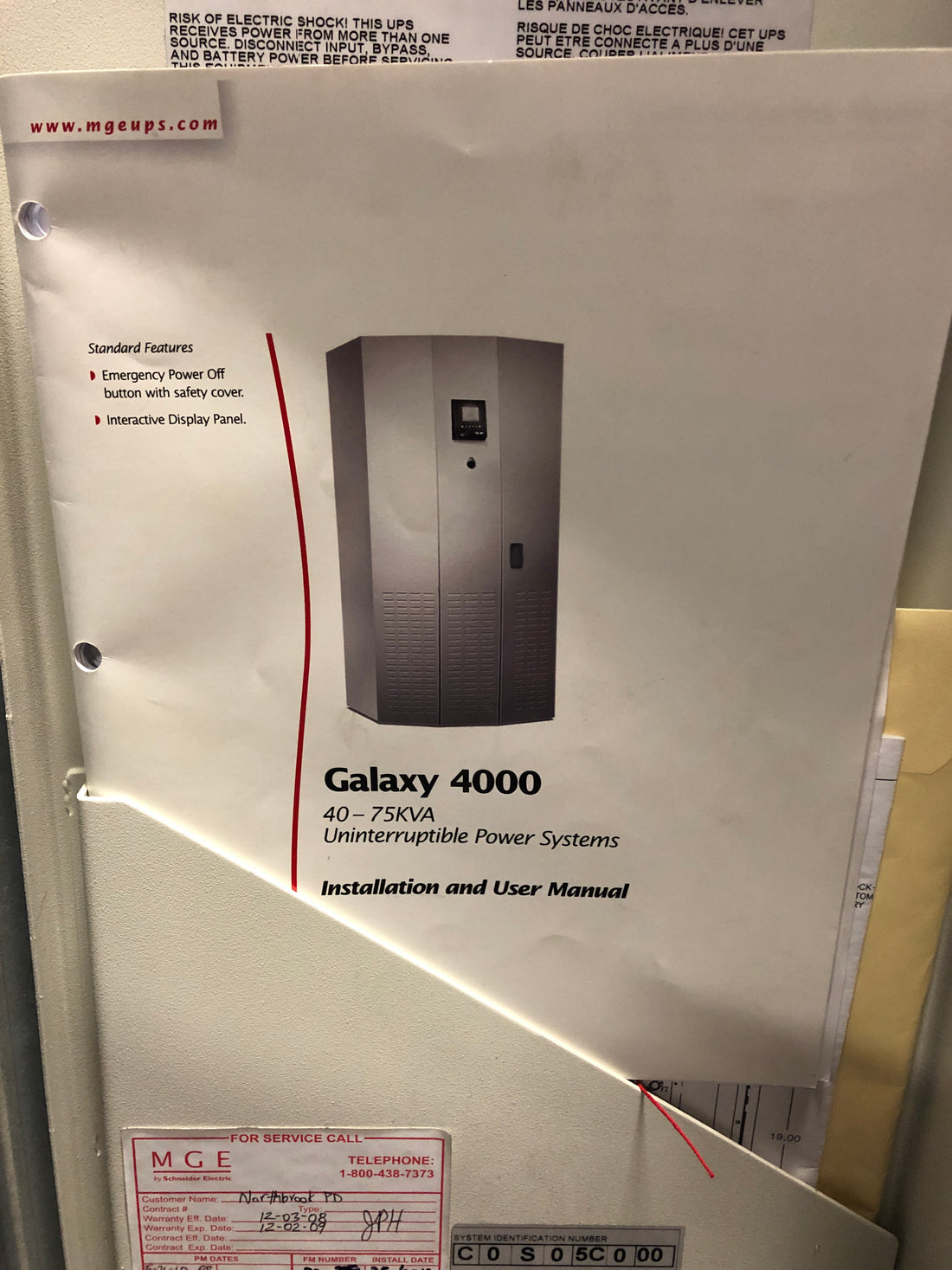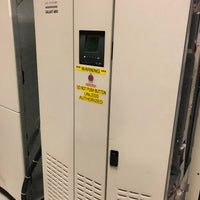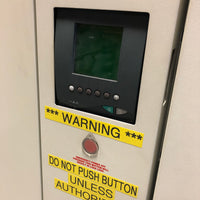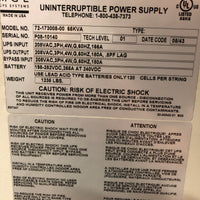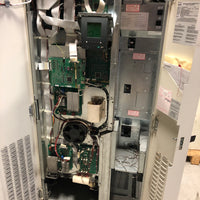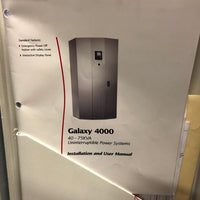 MGE Galaxy 4000 65kVA UPS System and Battery Cabinet (208V)
The MGE Galaxy 4000
- robust 3 phase UPS power protection designed for flexibility in order to meet a wide range of requirements from medium data centers to industrial and facilities applications.
Specifications
•
Model No:  72-173008-00 (65 kVA)
•
UPS Input:  208VAC, 3PH, 4W, G, 60HZ, 166A
•
UPS Output:  208VAC, 3PH, 4W, G, 60HZ, 180A
•
Battery: 198-282VDC, 255A at 240VDC
Double conversion online topology
•
True isolation between the input and output
•
Independence of the input and output voltages
and frequency
•
No-break transfer to battery or bypass power
•
Does not rely on the batteries for
frequency stabilization
Dual mains input/output
•
Allows for top or bottom feed connection to two
separate power inputs for increased availability
Input power factor correction
•
Eliminates harmful distortion that is reflected
back onto the utility from the UPS from disturbing
sensitive equipment sharing the utility power
Digital power quality management
•
Output created from hundreds of variable width
pulses (pulse width modulation)
•
Control loop compares output to a references
sine wave and makes adjustments or correction
pulses to maintain a "power quality envelope"
Fault tolerant circuitry
•
Fast current limiting avoids overloading the
inverter, while the robust static bypass switch
feeds enough utility power to clear the fault,
resulting in a load that will stay protected and
a UPS that will remain intact
System professionally tested & load banked and verified working unit.  Cabinet(s) may show wear from previous installation and removal.

(Batteries NOT Included but can be added for additional cost upon request)

NOTE:  Wiring and startup of system by trained/certified professional required