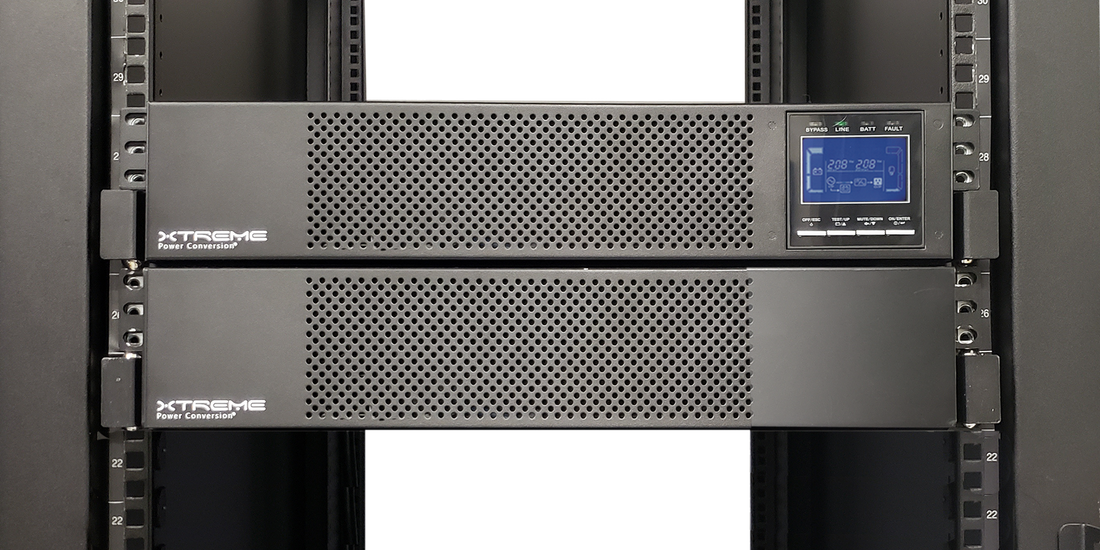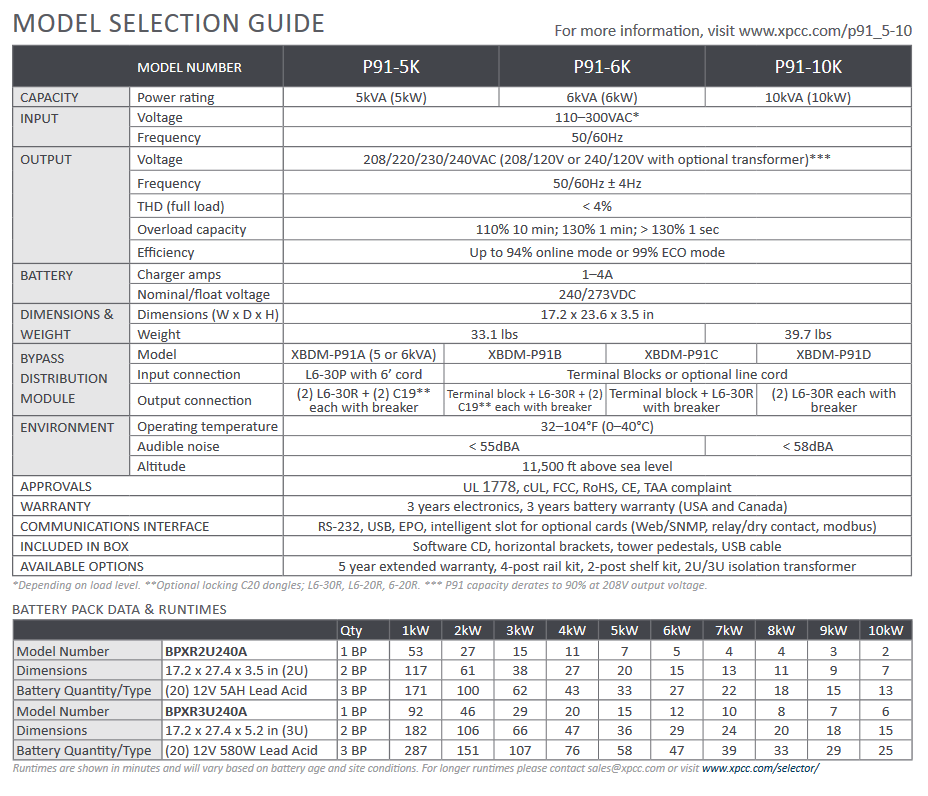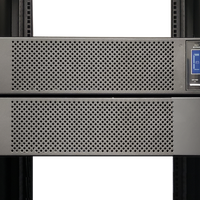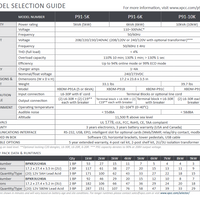 Xtreme Power P91-6k 6000VA/6kW 110-300VAC Online UPS (P91-6KB)
Designed for high density critical loads, the P91 delivers industry leading reliability, efficiency and flexibility.
P91 can be configured for online or ECO mode operation for efficiency of up to 99%. Output voltage and frequency are programmable to meet a wide range of USA and international requirements.
Product Snapshot
(UPS / Battery Module Bundle)

Input Voltage: 110-300VAC (Terminal Block)

Input Frequency: 50/60Hz
Output Voltage: 208/220/230/240VAC (Terminal Block)
Output Frequency: 50/60Hz +/- 4Hz
UPS Dimensions (W x D x H): 17.2" x 23.6" x 3.5" (2U)
UPS Weight: 33.1 lbs
Battery Dimensions (W x D x H): 17.2" x 27.4" x 3.5" (2U)
Battery Weight: 120 lbs
99% efficiency in ECO mode
Unity power factor
Tower, wall, 2-post and 4-post rack mounting configurations
Extended battery run times with optional matching battery modules
UL, cUL, FCC, RoHS, CE (pending)
3 years electronics, 3 years battery warranty (USA and Canada)
Available Options: 5 year extended warranty, power distribution (XPDU), 4-post rail kit, 2-post shelf kit, transformer